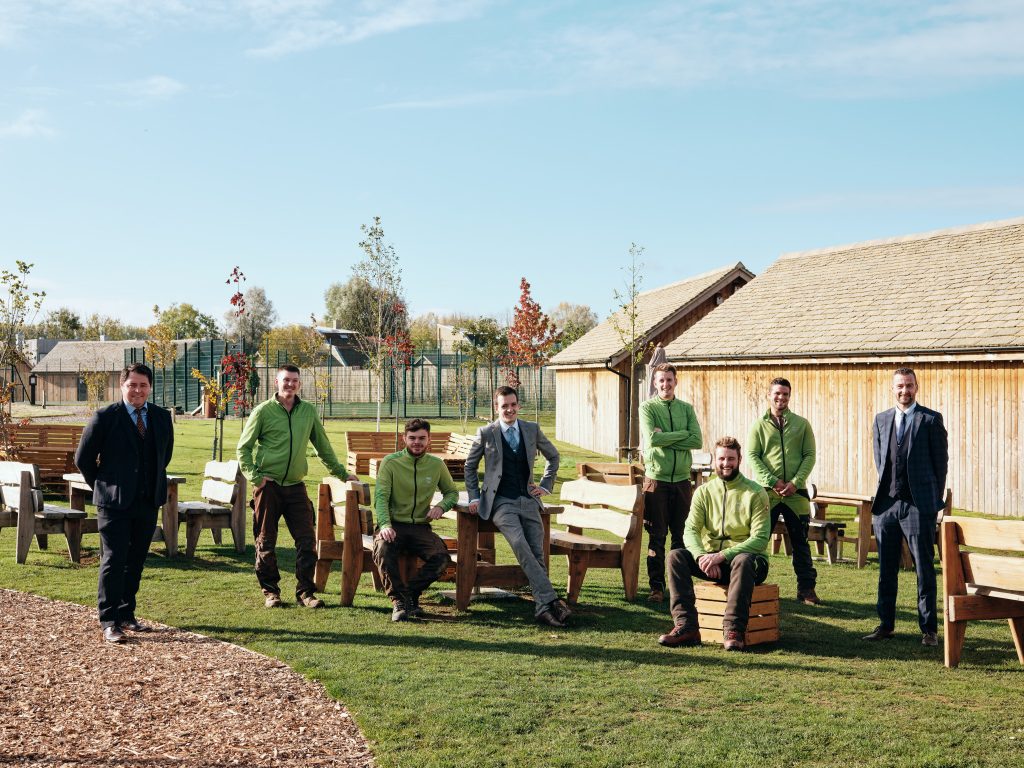 Our Grounds Team
Our beautiful estates are made up of lakes, waterways, SSSI sites, wildflower areas, meadows, ancient woodlands and orchards, so the grounds team have a huge and vitally important task in helping to manage these areas. Our warm and friendly team have a wealth of skills and knowledge, which is critical when putting our Landscape and Ecological Management plan into action.
Some of our grounds team members are also qualified in tree surgery and many have artistic flair, so if you are creative, resourceful and passionate about the environment, a role in this team may be for you!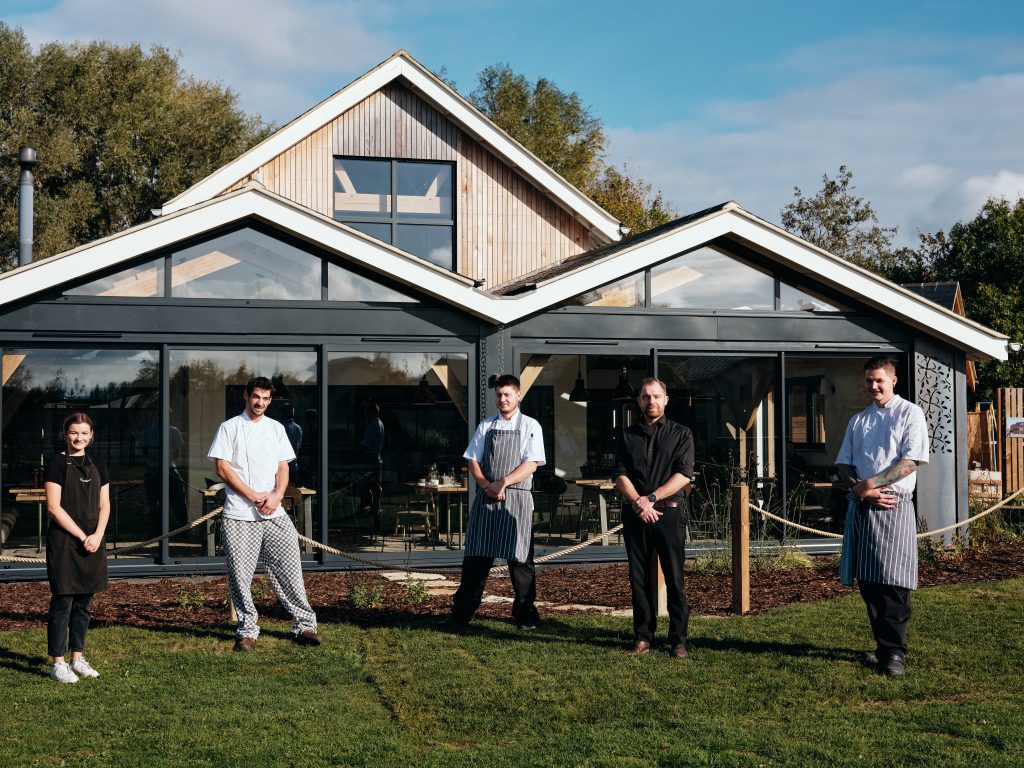 The Food and Beverage Team
Our Food and Beverage team spans our two catering operations – Ballihoo at Lower Mill Estate in the Cotswolds and The Hurricane Terrace and Bar at Silverlake in Dorset. This picture shows our Ballihoo team, who look after our restaurant, plastic-free shop, mobile bar and private dining services.
Our team has a lot of autonomy and they are often found foraging to make home-made goodies, brainstorming dishes or coming up with ideas for themed events. If you're looking for a fast-paced role where you can bring your ideas to the table, this would be a great team for you.